What Is Freemasonry?
Freemasonry is one of the world's oldest and largest non-religious, non-political, fraternal and charitable organisations. It teaches self-knowledge through participation in a progression of ceremonies. Members are expected to be of high moral standing and are encouraged to speak openly about Freemasonry.
Freemasonry is a society of men concerned with moral and spiritual values. Its members are taught its principles (moral lessons and self-knowledge) by a series of ritual dramas – a progression of allegorical two-part plays which are learnt by heart and performed within each Lodge – which follow ancient forms, and use stonemasons' customs and tools as allegorical guides.
Freemasonry instils in its members a moral and ethical approach to life: its values are based on integrity, kindness, honesty and fairness. Members are urged to regard the interests of the family as paramount but, importantly, Freemasonry also teaches concern for people, care for the less fortunate and help for those in need.
Freemasonry means different things to each of those who join. For some, it's about making new friends and acquaintances. For others it's about being able to help deserving causes – making a contribution to family and society. But for most, it is an enjoyable hobby
Freemasonry has many benefits and the reasons why people become masons are many,  here are some of them: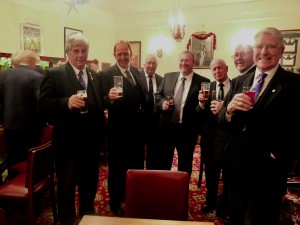 When you join a lodge you are immediately accepted into a society of men with a common interest, both locally and further afield. By participating in the various activities of freemasonry relationships are formed which is a significant  factor in many people's decision to join.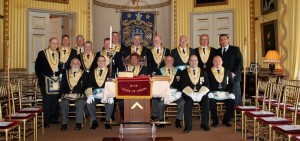 In order to take an active part in the ceremonies and dinners a significant amount of preparation is required but this is amply rewarded by the satisfaction of taking on a role and doing it well; Most masons find that this builds confidence and skills that are of real value in other walks of life.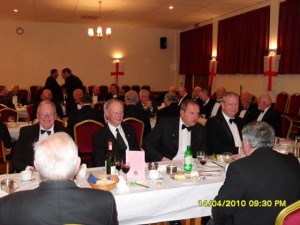 Dining is a big part of Freemasonry, after every meeting there is dinner together. Usually it is a more formal dinner than most which makes an enjoyable change. A few toasts, speeches and friendly conversation make it a convivial end to a meeting.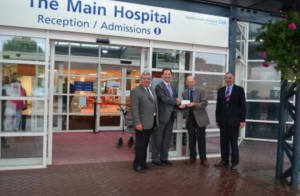 Helping others in need is a common bond between Freemasons and a fundamental part of Freemasonry. Money is raised for charity in many ways but the majority is given by individual masons as a personal commitment to charity, both masonic and non-masonic.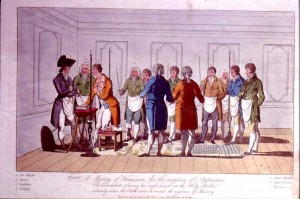 Many find the history of Freemasonry fascinating, there's a great deal of it and it dates back, almost to time immemorial. There is a satisfaction that's universally shared that we're carrying on a tradition that has been established for 250 years in Chichester and even longer in other parts.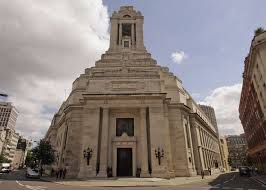 Each member of a lodge in Chichester is part of a wider organisation that includes the Province of Sussex and the United Grand Lodge Of England in London. This is an international organisation that has a widespread presence. To be a member of one lodge is to be welcomed at any recognised lodge, and visiting other lodges is the source of real satisfaction.
If you'd like to know more then download the booklet below produced by Grand Lodge or view the introductory video produced by Sussex Province: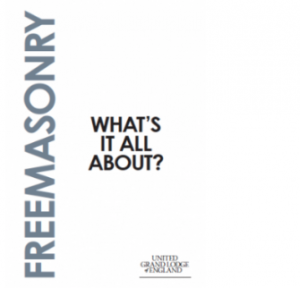 This short but interesting booklet explains what freemasonry is and illustrates why over 250,000 people in Great Britain have joined masonic lodges.
Just click on the image to download it into a separate tab on your browser.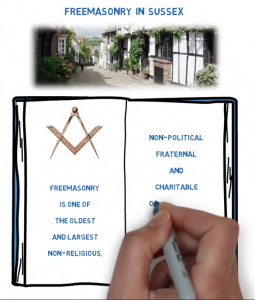 This concise animation video produced by Sussex Province explains in an interesting and easy to follow manner what Freemasonry is all about; just click on the screen shot to view it.
If  you find this interesting:
You don't need to be asked to Join, you're welcome to approach us.
The best way to find out more is to have an informal chat with a mason.
Just <Click here> or go to the "contact us" page to get in touch.
.