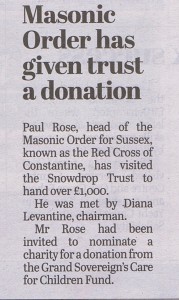 The Red Cross of Constantine Masonic Order, has donated the magnificent sum of £1000 to the Chichester based  charity, The Snowdrop Trust.
This will help provide care for children with life treating or terminal illness and support for their families.
It was pleasing to see that this was recognised and publicised by the Chichester Observer with this article.